Do you have a badly done tattoo? An ex partners name tattooed on you that is now causing embarrassment? There is nothing worse than needing to constantly try to cover up a tattoo you don't want. We can help your unwanted tattoo concerns become a thing of the past.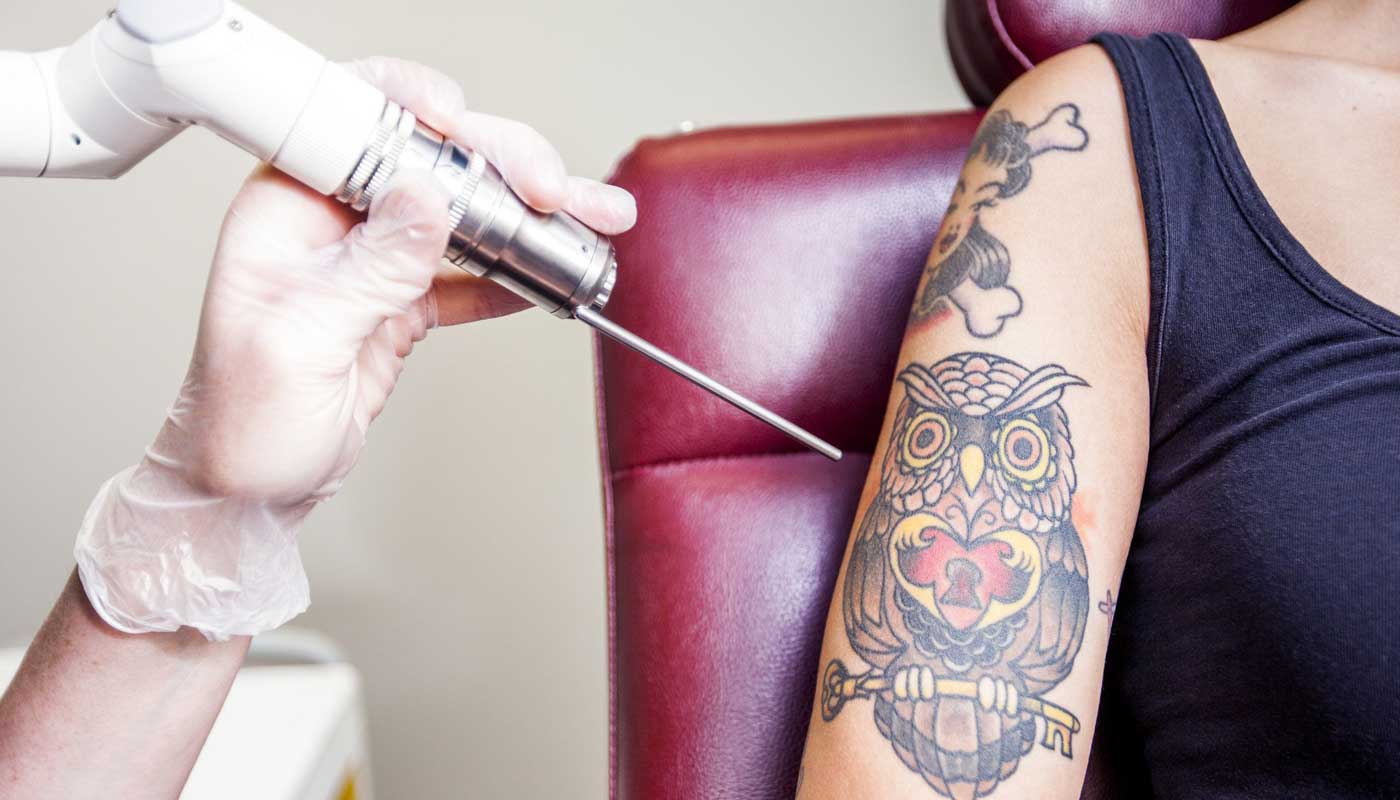 Laser Tattoo Removal
We have a top of the range laser tattoo removal machine which allows us to provide a full tattoo removal service for those unwanted tattoos. Our laser is not only effective, but also a reliable and safe way for you to remove any tattoos. Multi coloured tattoos can also be removed by our laser.
We completely support the idea of living life to the fullest and trying new things. Unfortunately, sometimes those things don't fit your life at a later stage the way they once did. Life can change at any time for any of us. If you have reached a stage where you need a tattoo removed, we offer a friendly but professional environment for you.
Please remember, our staff have seen every type of tattoo you can possibly imagine. You should have no embarrassment about any tattoos you have had done which you want removed. Our artists will ensure you are put at ease before discussing the procedure which needs to be undertaken in order to remove the unwanted ink.
The number of removal sessions which will be required to remove your unwanted tattoos will depend on the colour, age and ink of the tattoo. The condition of your own body will also be a factor in the number of sessions which are required. As a result, our artists cannot predict EXACTLY how many sessions you will require, but will be able to give you an estimate.
Tattoo Removal Cost
Our staff have undergone full training in the use of the machine and are fully certified. We can offer competitive rates on this service. Please get in touch for more information. Alternatively, our FAQ section below may answer your question.
Q: How long will it take to remove my unwanted tattoo?
A: Removal sessions tend to have a minimum of six weeks between each removal session. Having the treatments too close together can result in considerable and permanent damage being caused to the skin. As a result, its very important not to rush the process.
Q: How much does laser tattoo removal cost?
A: Tattoo removal procedures often costs more than what it cost for you to get your tattoo. But every case is different, so we would need to see your tattoo you want removed before we could put a price on it.
Q: Will tattoo removal leave a scar?
A: When laser protocols and aftercare is applied appropriately it is very unlikely for scarring to occur. However, it is common for scarring to occur when a tattoo is applied so this pre-existing scarring may become visible.
Q: Is tattoo removal painful?
A: It is to be expected that there will be a slight level of pain throughout the process, but many of our past clients have said that it hurt less than they expected.
Q: Are there side effects to tattoo removal?
A: If done correctly following protocol, which our studio does, any side effects should be minimal. Redness on the skin alongside swelling or slight bruising is common throughout the process. However, anything worse than this is unlikely.
Speak To One Of Our Tattoo Removal Experts
Start turning your vision into a reality +44 (0)141 2214999